Are you looking to make some updates to your living space? Consider dropping the idea of a fancy new kitchen remodel, and instead, look to these updates that have a better return on investment. We combined data from around the web to come up with a few of the wisest choices on home upgrades when it comes to ROI.  
Like any investment, home improvement projects require careful planning and consideration as to what you hope to gain. For example, if your home's ceiling is caving in, it's probably wise to focus on fixing that before upgrading anything else. And, sometimes it's the unseen upgrades that bring you the most bang for your buck. For example, fiberglass insulation not only offers a fabulous ROI, but it also helps you decrease your energy bills while you're living there.  
If emergency fixes aren't an issue and you're simply in the market for a smart enhancement to your home, then consider these 5 home improvements first.
Home Improvements That Make for the Best Investments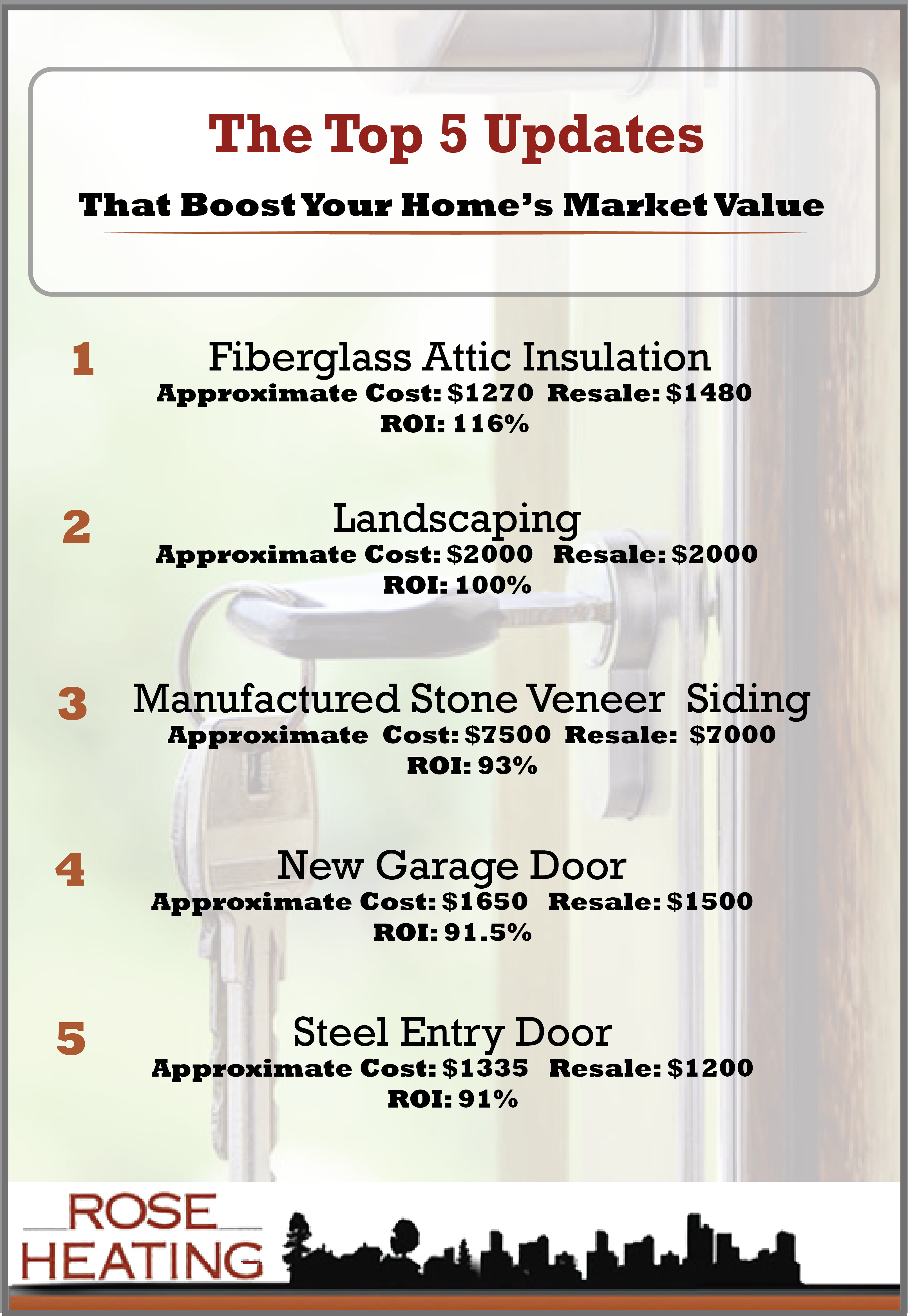 If you're in the market for a new HVAC system, or would like to speak with a professional technician to help you decide if an HVAC upgrade is right for your home, give us a call. We offer affordable solutions that are individualized to your specific comfort needs. (503) 405-4438